Slippery as Glass!
7/10/2015 | Comments: 0 |
Categories:
New flies tied and itching to get on the river. The River Glass was my chosen river for an evening. A little above Tromode is a business park with easy parking to access the water.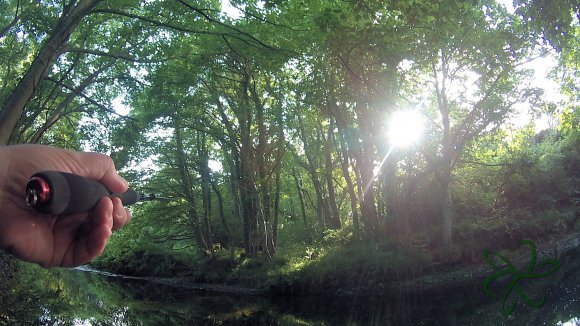 I could have started at the bridge but decided to head to "Panelcraft" where there is a good pool and then easy access up river. It was only my second cast and I was into a little trout. They seem to like the new flies I tied up and reported on in my last article. This chap decided the small jig nymph was on the menu today.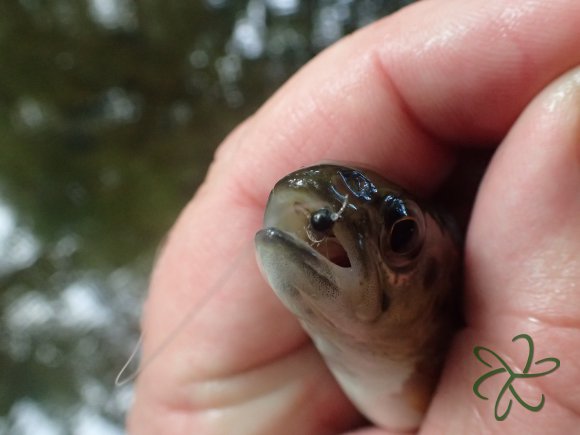 There are some stunning pools on the way up this stretch but it's also ridiculously slippery in places. I managed my first dunking of the season into quite deep water when one of the rock outcrops decided it would resemble glass and slid me onto my backside, after some classic ice skating pirouettes, of course. I cracked my shin a beauty in the effort but no damage done to my waders or skin. Thank goodness I had my knee and shin protectors on. Yes it hurt, but would have been much worse without them I'm sure.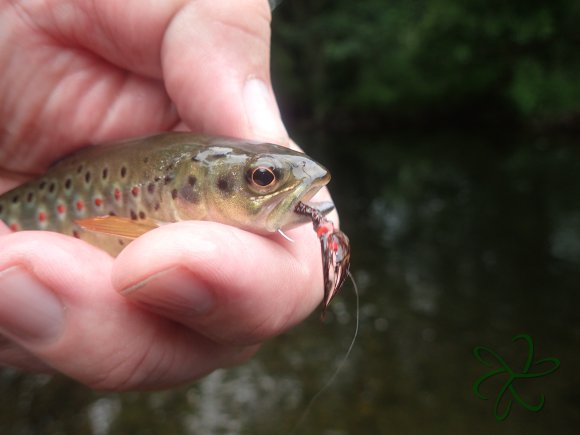 Another small trout from the junction pool where the water extracted for the mill pond comes back into the river. This time it took the Tenkara kebari I tied earlier in the week. The water was so clear you could watch the fish fighting to get at the fly but reluctant to actually get teeth on it. All rather frustrating. I speeded up, slowed down, twitched, paused, long draws and nothing. I had them swimming with their nose virtually on the fly but not taking it. I tried smaller flies, bigger flies and all with the same result. Fighting to get at it but not taking. Any advice greatly appreciated.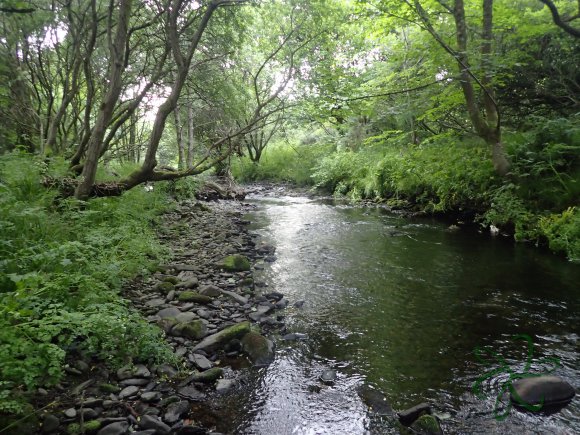 There was plenty of water flowing into the junction and so I headed that way. Plenty of fish showing and lots of interest but very little actively taking what I had on offer. that included the dry flies. There are some deep pools as you head up stream. These are sure to hold sea trout and salmon later in the season but for now populated with very spooky little trout. I didn't see anything of significant size which is unusual considering the depth of water, flow and cover available. At the top is the "cement pond" as it's locally know. It's a large weir with a good pool at the bottom.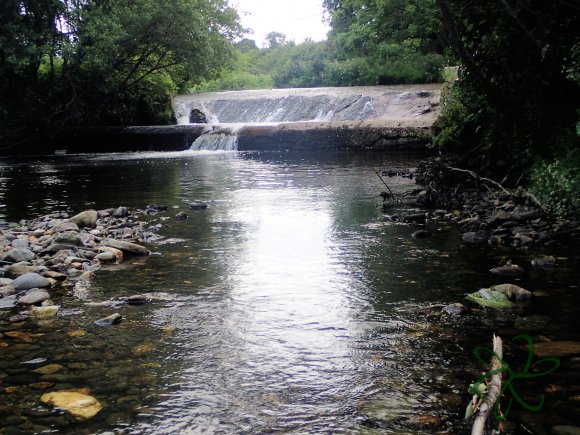 I had fabulous sport skating sedges across the pool with fish leaving the water trying to grab at the fly as I lifted off. Something was definitely up though. Not one managed to grab the fly. Okay, they were drowning it, or so I thought. After a splash I tried stopping and letting the fly sink. Nothing. No fish turned round to nail it sub surface as they sometimes do. I did have a couple of heavy hits but again I was struggling to get them to stay hooked, bouncing the fish off. More investigation required as to what is going on.
Only a few fish caught despite lots of action. I'll be back to try something different. Plenty of water above the weir to go at as well. Perhaps next time I'll start there and see what happens.
Not yet rated
Subscribe to comments